OFCCP Compliance Checklist
OutSolve has created an OFCCP Audit Checklist that will give you confidence that you are ready when the corporate scheduling letter arrives. Inside you'll find Affirmative Action requirements that need to be in place prior to an OFCCP compliance evaluation. You'll easily be able to check-off what's been done and what needs to be completed, providing you assurance you are taking the correct action.
Be Ready for an Audit
Before It's Too Late
What's Inside:
A practical guide to regulatory requirements

Helpful explanations of reporting obligations

Sample AA/EEO policy statements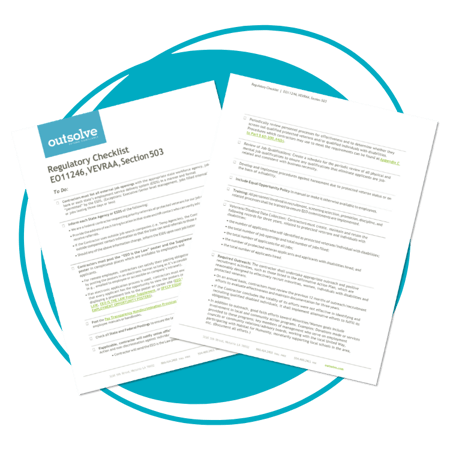 We'd Love to Chat
Contact us today to discuss how we can help bring you closer to full OFCCP compliance.